Hi Guys,
Hestia Control Panel:
v1.5.10
Operating System:
Debian 11.1 (x86_64)
WIerd thing : I want to add a new user, with a similar sub-domain and the panel spits a wierd error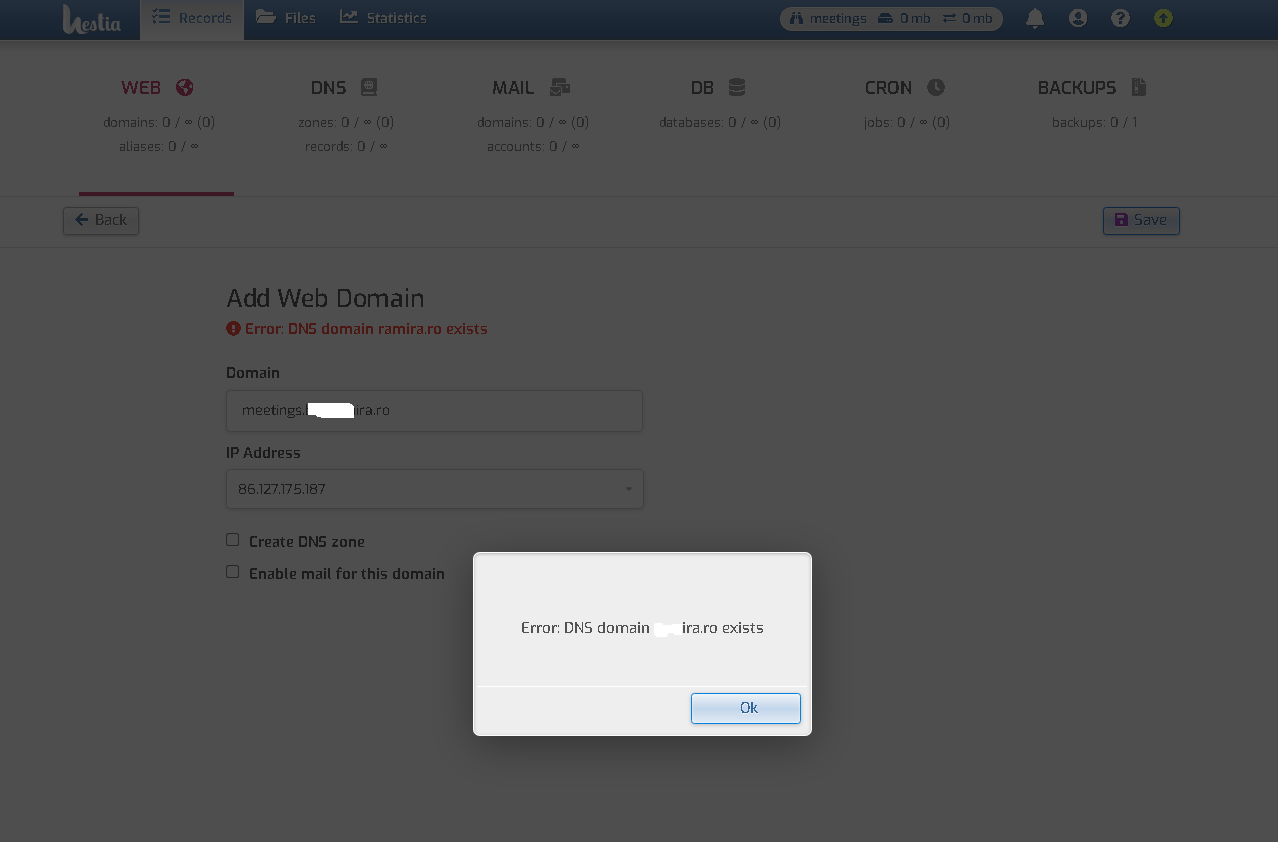 Any ideas of the thing ?
It says that the domain already exists, but there's no domain created, i wanted to create it to make the sub-domain accessible.
Thanks !