Hello,
I've got the following problem, when I add an email in my mail program (tried several ones) I get the following error: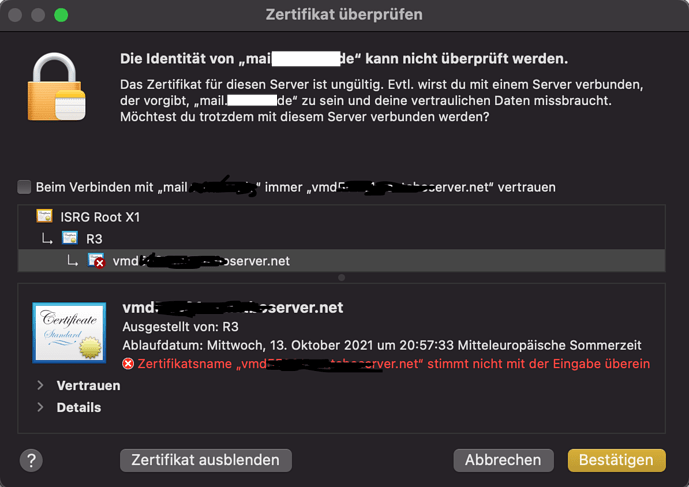 It shows the hostname certificate instead of the mail.domain.com certificate (which does exist tho). If I accept using the hostname certificate, mails are landing in the spam folder of recipients. If I insert the hostname as mail server in the email program instead of mail.domain.com mails don't land in the spam folder of recipients and everything works fine.
I've made a fresh installation of hestiacp 1.4.7 on clean debian 10 minimal and only ran this command: v-add-letsencrypt-host
Any regards on how to resolve this issue?