Hello, I have a problem with my SSL certificate for the control panel. (Ubuntu 04/18/06, HCP 1.6)
The problem was there before the update.
I created a new certificate on 06/17/2022. However, this is not delivered. Instead, the date of 06/08/2022 is displayed.
If I use the same certificate with a different port, no error is displayed.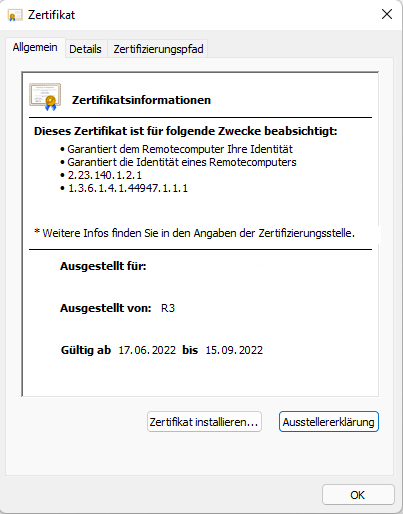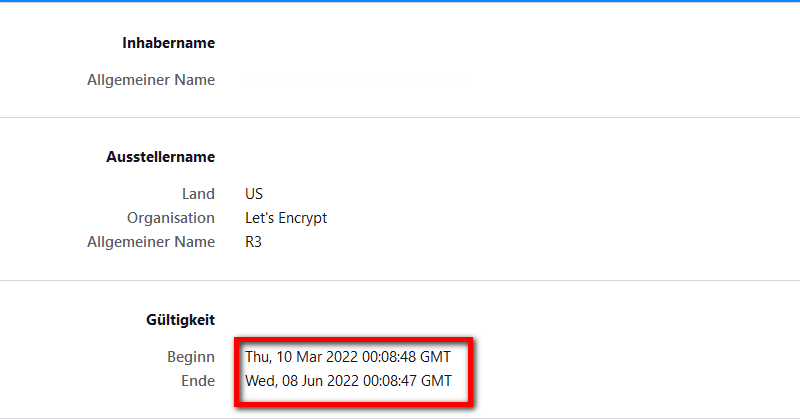 The certificate is in the standard directory:
/home/admin/conf/web/%DOMAIN%/ssl
Any ideas?
Best regards
Tom