Hi Guys,
I'm currently testing something on a MediaWiki but the minute I try to install it I get the following: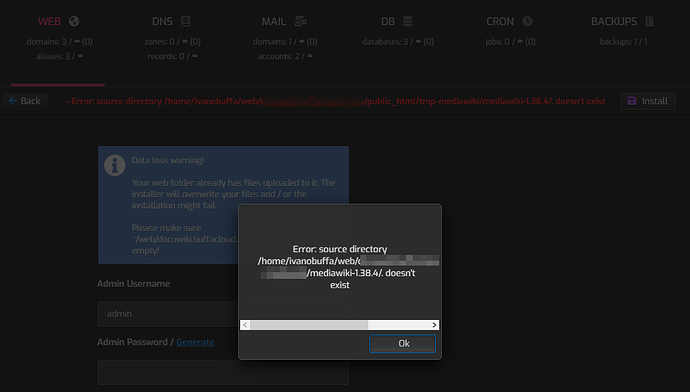 However, if I look at the public_html folder I see a folder called mediawiki-1.39.0.
This is happening in two different installations of HestiaCP.
For me to be able to successfully install MediaWiki, I have to download the zip file from the vendor's web site, extract it, and create the configuration file after creating the DB from HestiaCP. So it looks like HestiaCP is looking for a folder of MediaWiki with a different name.
I'm running HestiaCP 1.6.14 on Ubuntu Server 22.0.4.
Does anyone have any clue.