Hi @abardt
"Maybe"

. We can't provide third party support but I can inform you, that I had already contact with the developer and asked for an integration to hestia around last year.
Maybe you give it a try and let you know if it works?
Thanks for the quick reply! I'll give it a try maybe tonight after I get off work or tomorrow morning. I'll keep you updated.
Didnt work

Update 5/23/2020 Looking like its going to work…
today i setup a local hyper V VM insalled ubuntu 18.04 server …
installed hestia with these commands…
wget https://raw.githubusercontent.com/hestiacp/hestiacp/master/install/hst-install-ubuntu.sh
wget https://raw.githubusercontent.com/hestiacp/hestiacp/master/src/hst_autocompile.sh
bash ./hst_autocompile.sh --all master no
bash ./hst-install-ubuntu.sh --with-debs /tmp/hestiacp-src/debs --apache yes --nginx yes
so in the public_html of the hostname domain i made the folder cp and followed instructions from here https://vwi.cdgtech.one/#/manual-install all seems to be working now …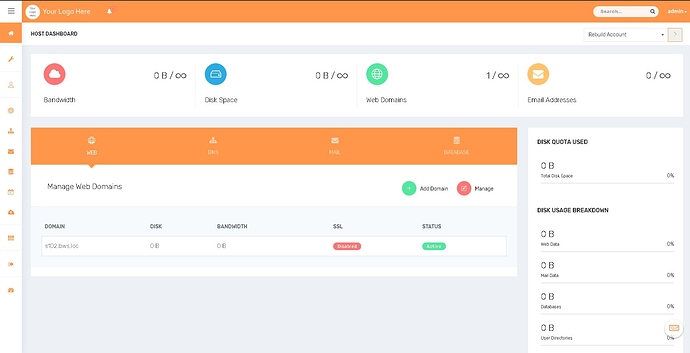 Just for the records, you're using the master branch which is only for testing, not for productive systems.
Nice you got it working, I think this should also work when you run a normal hestia installation according to the docs using the release branch.
thanks for the heads up… im going to set up a production install on a linode VPS.
Do you know if this makes HestiaCP more accesible? I have a blind friend that always has a lot of trouble using HestiaCP's panels because there's lot of tags and descriptors missing…
I'm not sure about that I can tell you that it was the only way I could see everything on the page on phone
Unfortunately I'm overloaded with work right now. I will try to give it a try this weekend. Thanks!