Ok, so this may sound a bit weird! Currently I have my backups set with the following exclusions: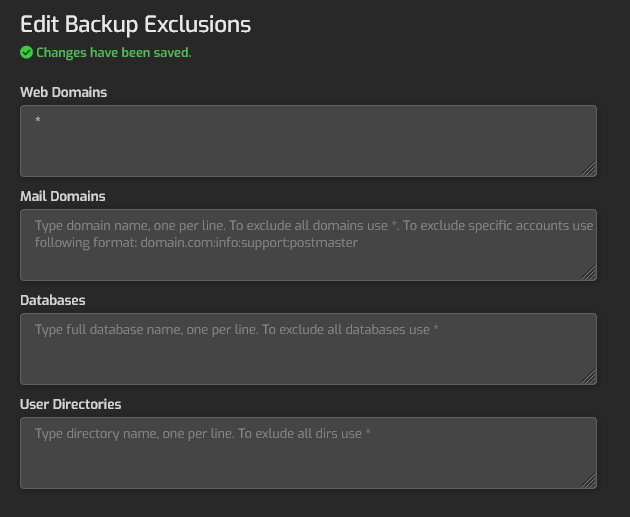 This works fine in the extent that it excludes the web/* domains. The problem I have, is that I still want the domains re-created with the SSL, configs etc, when doing a restore. Is there a way to do this? I tried doing a rule such as:
*/public_html/*
or
public_html/*
But they just come up with an error about not having enough disk space.
Is there an alternative method I could maybe do, that would backup the user + configs, without all the actual files in public_html (100gb+ worth, which we already backup via another method)
Thanks!
Andy