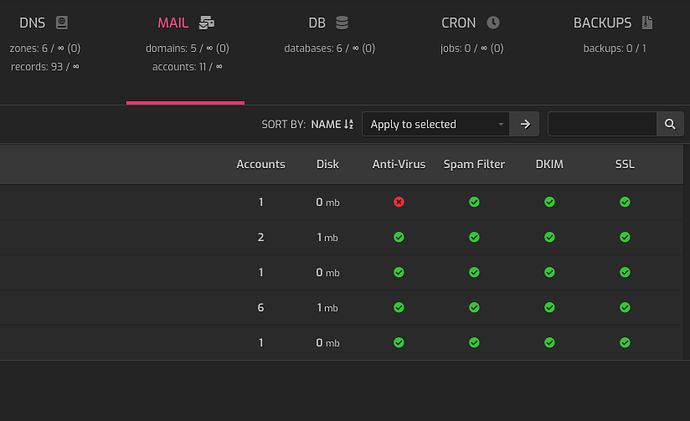 How do we enable antivirus on mail accounts?
I have had Hestia running for more than 2 years. I just added a new domain to my server and it's showing that antivirus is not active. If I edit the domain, I don't see a checkbox to click that's related to antivirus. Even on the other accounts that have antivirus active, there is no option on the edit screen.
I would assume the option should be there!?!? Is it missing from the GUI due to a recent update?