Hi
I'm new to Hestia (debian 11) and I'm still trying to understand my way around.
I have one domain, I have its certificates and using certbot I have the letsencrypt certificate files privkey.pem and fullchain.pem.
In 3 months, the certificate will expire and I'm trying to understand how the renewal works. I saw the following cron but is it really running every minute or daily at 1:52?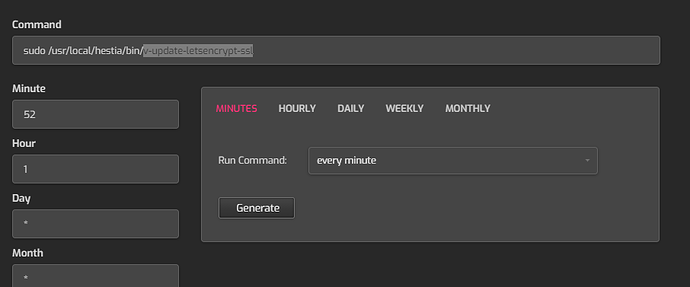 When will the renewal occur? in the last day? before that?
Will it update the letsencrypt files in this folder: /etc/letsencrypt/live/example.com/ or here /home/user/conf/web/example.com/ssl?
If the latter, how can I make sure that the files here /etc/letsencrypt/live/example.com/ are also updated automatically?
Thanks