Hi,
I have a few sites that have a lot of aliases for SSL. So it looks like this: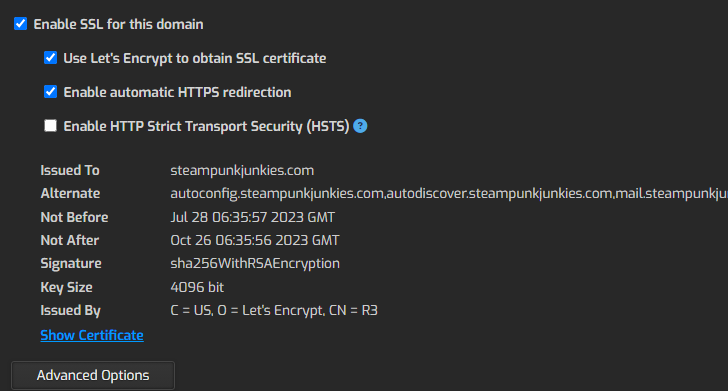 I tried looking into /usr/local/hestia/web/edit/web/index.php to see if I could work out where the "Alternate" part is printed out, and replace them with
(which would make more sense), but I can't find it. I guess this isn't a major issue for most people - but it does look messy on my sites when managing them (as it overlaps outside of the container div)
Alternatively - even just changing the "," to ", " makes it properly wrap , so maybe that's a better idea?
Cheers
Andy