Hello,
I have been trying to import Cloudflare Origin Certificate on my Hestia Panel, but failed everytime. When saving the origin certificate (SSL Certificate and Key Value) disappears when saved.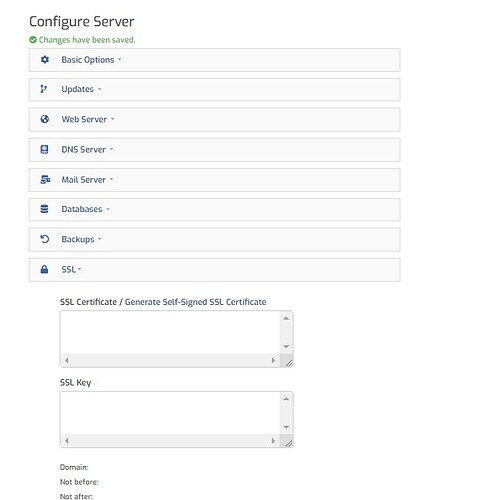 I have uploaded the Cloudflare certificate authority file on server by using following cmds.
wget https://developers.cloudflare.com/ssl/static/origin_ca_rsa_root.pem
mv origin_ca_rsa_root.pem origin_ca_rsa_root.crt
cp origin_ca_rsa_root.crt /usr/local/share/ca-certificates
update-ca-certificates
Can anyone help?