Hi, this is my first time setting up HestiaCP. I'm trying to achieve - Hestia with Cloudflare for a website setup in Google Cloud Platform. I've followed these two tutorials:
Now everything is working fine, except the Cloudflare SSL certificate is not showing

in HestiaCP. I copy-pasted all the commands (mentioned on the BLOG in the description of the above videos), to install HestiaCP, Cloudflare CA & then after rebooting changed port to 2083 and then exited, using the SSH in Google Cloud.
(I would've provided the link of the blog explicitly but being a new user on this forum its not allowing me to use more than two links).
I copied the Cloudflare certificate and key by creating it from the "Origin server'' option in Cloudflare account and pasted in hestiaCP (

settings>configure>ssl). It shows "

changes have been saved", but when I check SSL it's empty, nothing's there, as shown in the image below: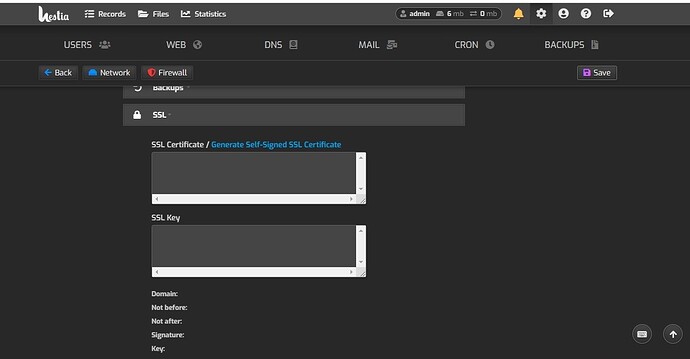 & after refreshing, on the browser's address bar the lock icon

STILL says the certificate provider is "Let's Encrypt". I've set the Cloudflare to "Full Strict".
I'm using HestiaCP so I can have access to files and databases of the Wordpress plugins (incase something goes wrong with a plugin and its files and database entries need to be deleted). And I need Cloudflare SSL for its security.
It's really important for me to set up the website quickly and I'd really appreciate it if someone can help me with this.