Hello!
I'm running Hestia Control Panel v1.5.13 at Ubuntu 20.04 (x86_64)
All seems to be perfect till this morning.
I tried to add CNAME record:


But, to my surprise I got this error: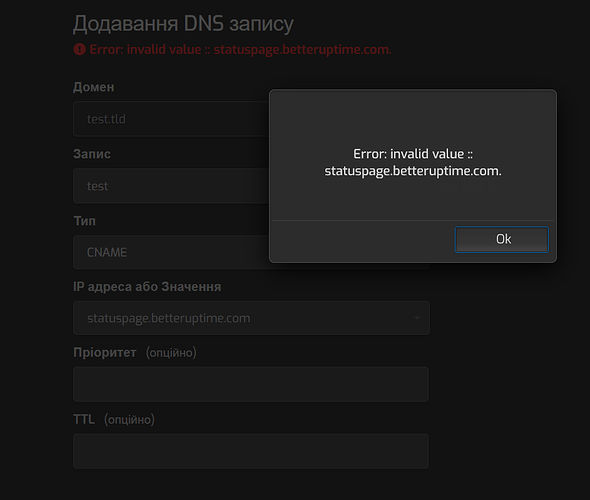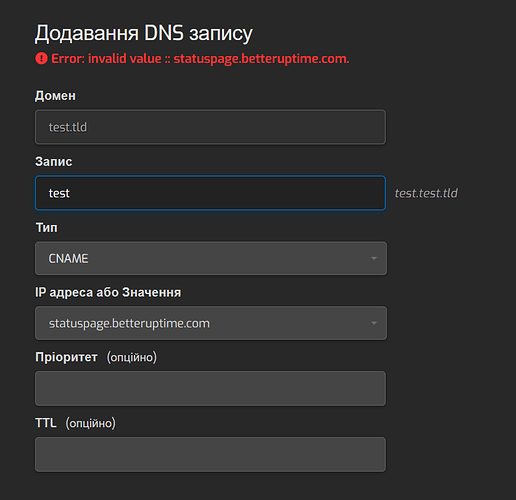 All other records (A,TXT,NS) works with no problem.
Please advise me the reason for this issue. Thank U!