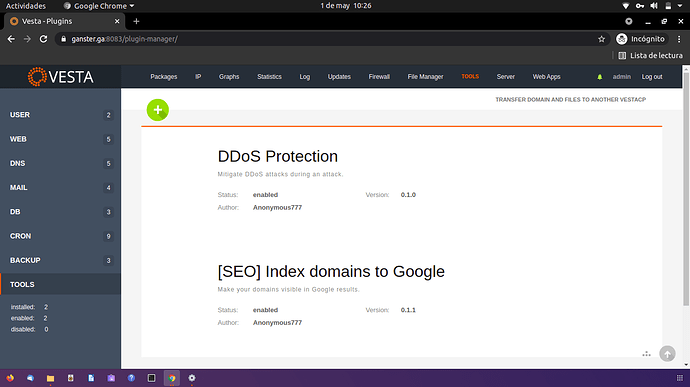 Currently I use VestaCP with the purchased plugins and the installation and configuration is very easy and there is documentation in my language (Spanish).
I want to go to HestaCP and pass my domains there since from what I see VestaCP will die little by little.
After installation how do I correctly add the ns1,mydomain,com
ns2,mydomain,com?
So for when I add a domain just add ns1,mydomain,com and ns2,mydomain,com to my domain configuration.
And the most important:
How can I use the SSL certificate of one of my domains for the panel?
If you explain, I would appreciate if you could explain something detailed to me since I am a Noob in HestiaCP, thank you