Upgrading my Hestia VPS from Debian 9 to 10, a screen appears asking me about the name of the RoundCube database, the RoundCube username and password and a username and password for the account with RoundCube administrative privileges.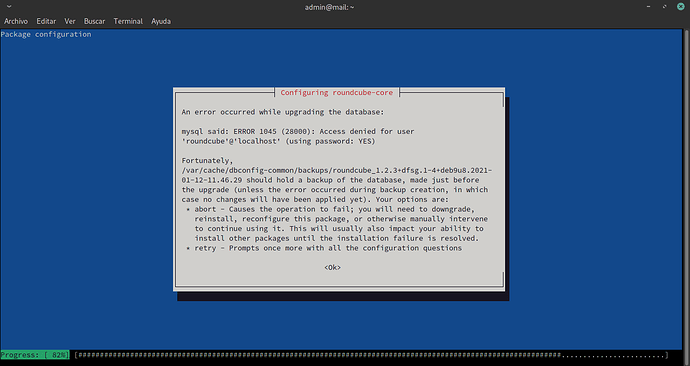 I think I have made all the possible combinations without result. What data should I use? Should I skip this setting?
My Hestia version is 1.3.2 and is hosted in Hetzner.
Thanks.