Hello!
I upgraded Debian using:
sudo apt update && sudo apt upgrade && sudo apt dist-upgrade && sudo apt full-upgrade
Everything looks updated now, HestiaCP is finally from v1.6.1 to v1.7.2, the only problem is that I have 3 services not running anymore, I tried to run them through Hestia but they keep being off, the services are the following: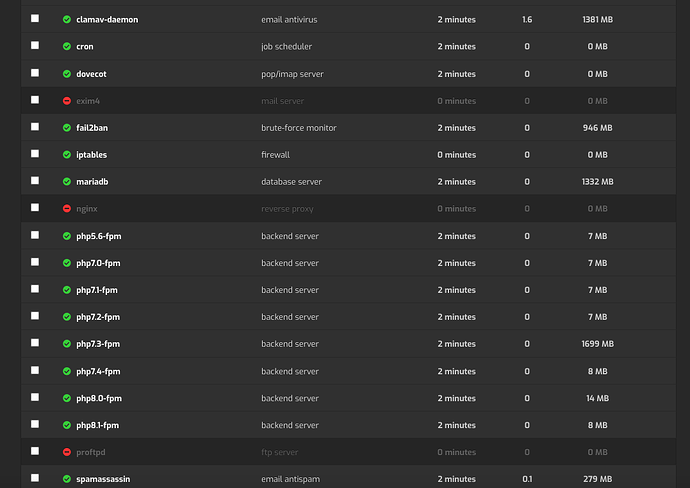 Please ask for any log or info, I would be glad to provide.
Thank you very much!
Renato