Hi Guys,
I wanted to install DocuWiki to test some templates but I received this error message both in two different installations of HestiaCP: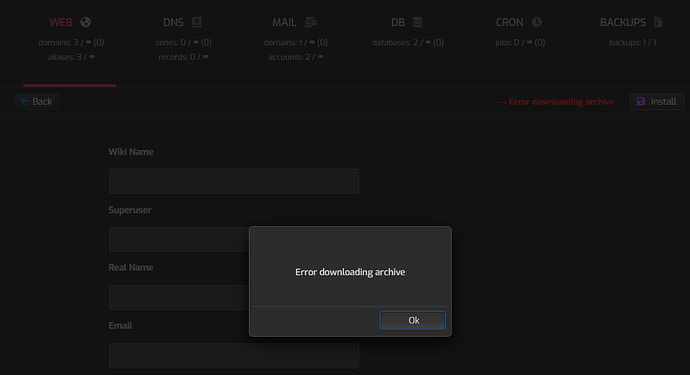 May I know which log file I am supposed to check?
My running version of HestiaCP is 1.6.14 on Ubuntu Server 22.0.4. This issue was not occurring with the previous version of HestiaCP.
Thanks in advance.