Hi all,
i am struggling to set this up correctly here. Any help will be highly appreciated.
Hestia is installed on a fresh Debian 10 server with default installer.
Server IP: 62.210.129.225
DNS: ns1.joeken.info
Reverse DNS: ns1.joeken.info

I have not changed any of the configuration files for exim4/dovecot yet. Everything is still default from Hestia's installer.
User1:
Domain1: joeken.info
Domain2: joinedworkspace.eu

Domain1 MX: mail.joeken.info
Domain1 mail A 62.210.129.225

Domain2 MX: mail.joinedworkspace.eu
Domain2 mail A 62.210.129.225

Both domains have ns1.joeken.info and ns2.joeken.info set as their name servers. So Hestia is in charge to server DNS for both domains.
E-Mail Domains:

When i try to set up email clients (phone/laptop/pc) with the below given info, it comes up with a certificate error as its serving the certificate for ns1.joeken.info instead of the correct one for mail.domain.tld.
Setup E-Mail address:
Domain1: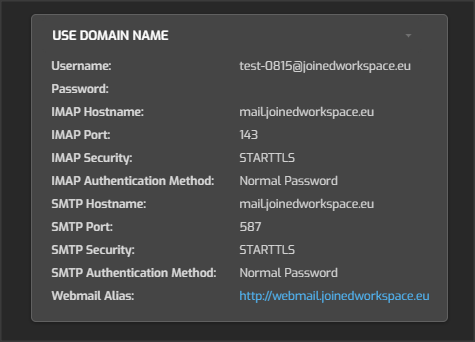 Domain2: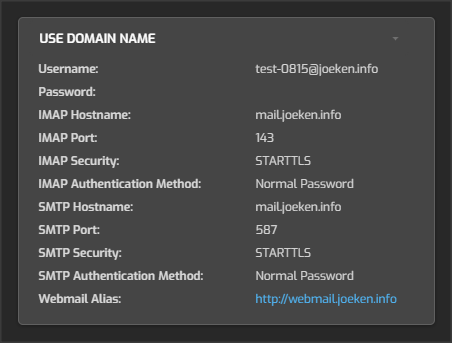 Please, if you could help me solve this issue.