I have a problem with the ftp.
I use filezilla to upload the files, when the application starts, it shows me a screen referring to a SSL certificate.

Once this SSL certificate is accepted, I can connect quickly, delete files and download files without any problem.
But if I try to upload very small files it gives retry error.
It seems that it is doing well but most of the times it fails to upload the files, I don't understand why, I have tried with several pages that I have been migrating from vestacp to hesticp and they all have the same problem.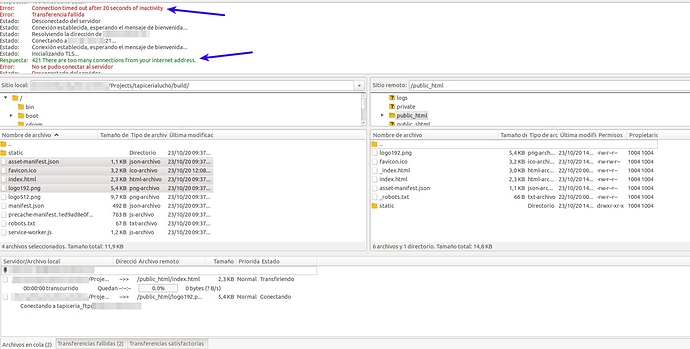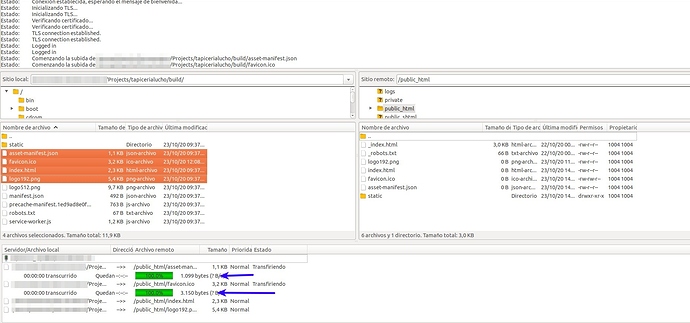 I have another server with vestacp, when I start filezilla it doesn't show me the SSL screen.
Data server:
Server with vestacp
Ubuntu 16.04
Memory: 2GB
Server with hesticp
Ubuntu 20.04
Memory: 4GB
Both servers are in the same company.