Has anyone been able to connect via SMTP hestia?
I install a mail marketing script and I need to connect via SMTP but I always get connection error I'm crazy looking for hours for the solution and nothing, I have cloudflare set I leave a screenshot as I have it configured.
I put the mail, port, password correctly but it always tells me error.
has anyone managed to use smtp mail successfully with cloudflare?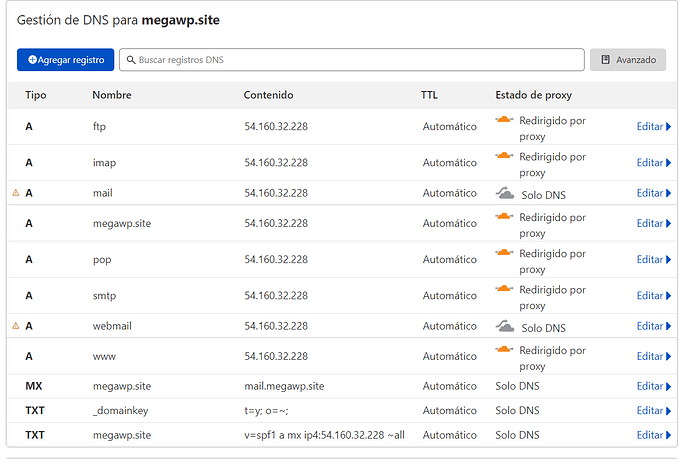 i also try to configure smtp in wordpress, i don't want to use php sendmail
I require full connection via smtp