Hi All,
so normally I don't have an issue with this however it recently changed that my installation on https://cp.hostwest.net is no longer secure.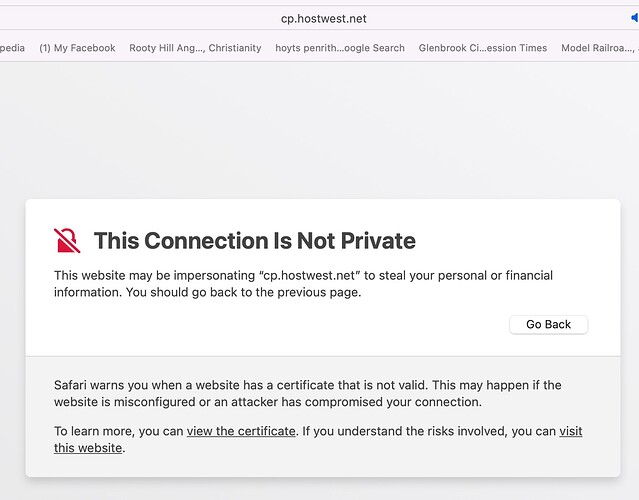 Shown above is what Safari shows me.
Hostname is valid: cp.hostwest.net , DNS all checks out.
How can I overwrite Self Signed SSL and enable Let's Encrypt SSL? (If that's what I need to do).
Thank you,
Edward