Hello,
I installed the wowonder script on a clean server on which I installed the Hestiacp control panel
It is a social networking script.
The script developer recommends using NodeJS to receive messages and notifications via chat directly and to reduce the load on the server by 80%.
But the instructions in the documentation are insufficient on how to configure it.
This is a picture of inside the control panel of what is required.
Can you advise how to configure NodeJS
As shown in the picture, the path to the security certificate files is correct for .key and .crt?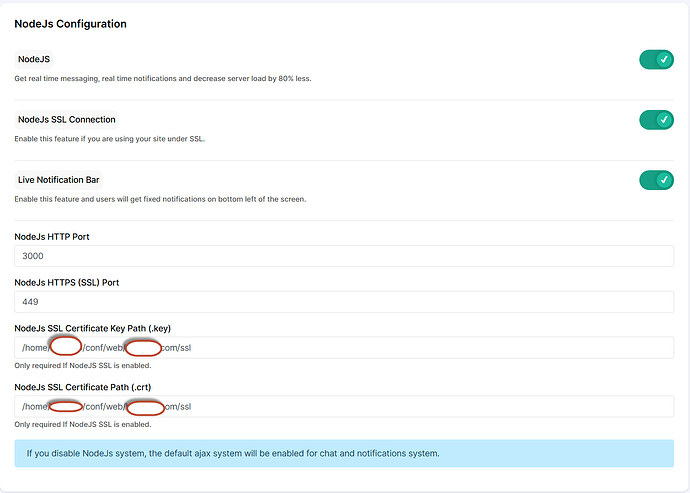 Here is a link to the published documentation with the script that explains the overall configuration method.
Documentation | WoWonder
Best Regards.