Hello, greetings to all.
To consult, how can I correctly configure a crom that executes my .sh file in the hestia control,
I've tried it but it doesn't work, can you tell me which is the correct way.
the .sh executes a task that consists of copying and pasting data.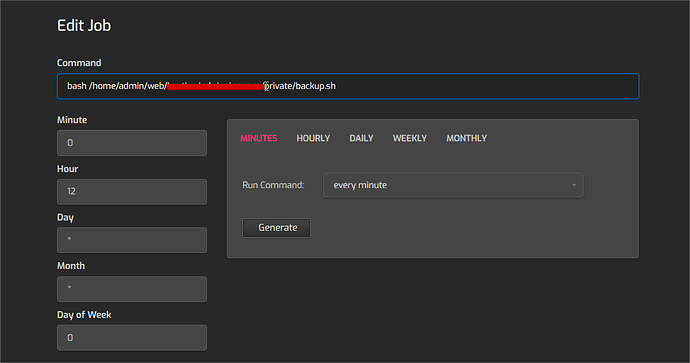 I remain attentive, thank you