Hello, I'm new in this world - I'm asking for help.
I want to add blacklist from GitHub - stamparm/ipsum: Daily feed of bad IPs (with blacklist hit scores)
After trying to add, I get an error as shown in the screenshot below:
I suspect that the reason for this error is the additional column next to the IP address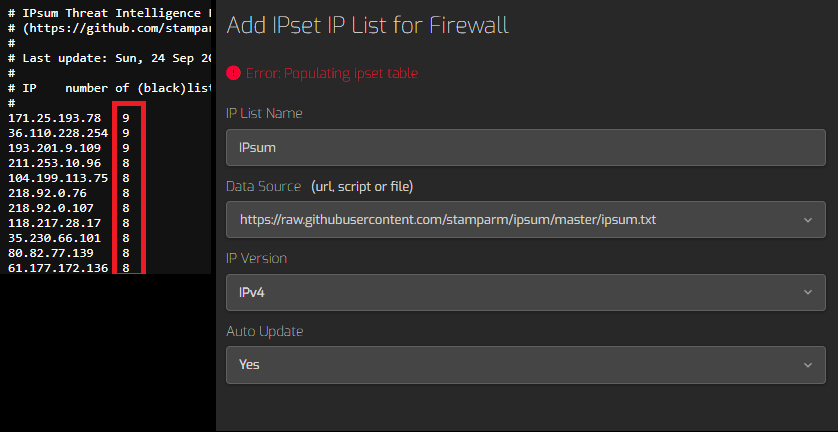 how to deal with this problem? Will it be possible to fix it from the web interface? do you have to log in via ssh?