O.S. Debian 12 (bookworm)
hcp version 1.8.3
I am getting this error while trying to install Laravel.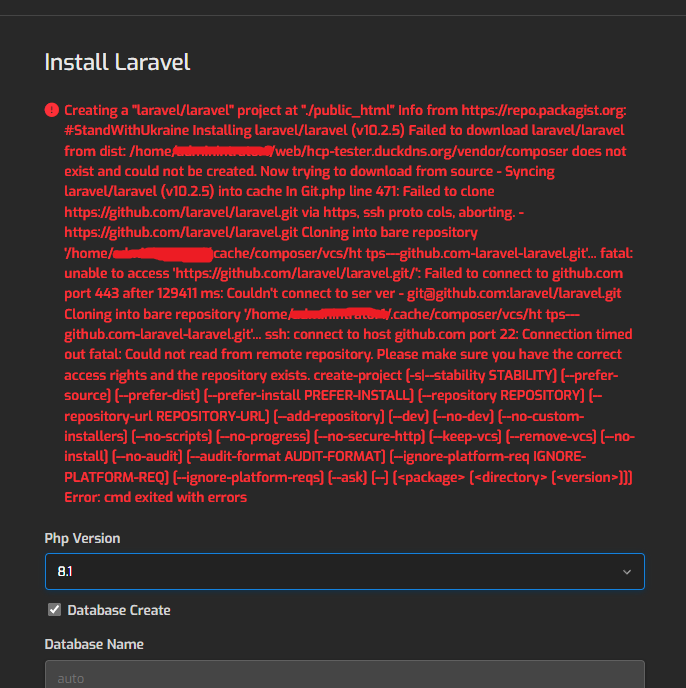 Unable to connect with the internet…
Thanks @eris for your short and sweet answer.
I was pinging github.com from server terminal the whole time installation was running it might not be an issue with broken internet. Maybe with Laravel itself and not hestiacp
right after the error I tested with NextCloud and it installed without any issue.
Login – Nextcloud



Login – Nextcloud
I never knew what the issue was but it is working now



https://hcp-laravel-test.duckdns.org/)
This topic was automatically closed 30 days after the last reply. New replies are no longer allowed.