Hello everyone.
I just installed a fresh version of Hestia v1.1.2 in Debian 10 and Ubuntu 18.04 and I'm facing a "Error: DNS record for www.XXXX.com doesn't exist" problem every time I try to use Let's Encrypt for generating the SSL certificate.
My DNS are like in the attached picture.
I tried with child-ns and default for the BIND9 template, but still the same. I also tried rebuilding the DNS.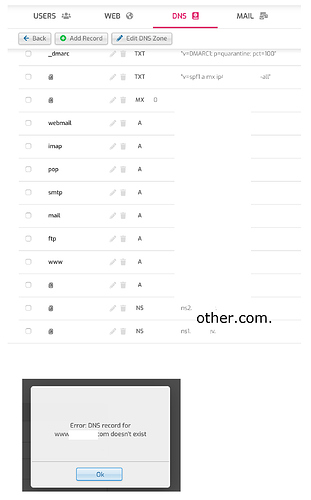 Any suggestion?