Hello,
I have added existing domains to the email section of the control panel, but when listed, only some of them show the email domain details. In SSH console when typing:
v-list-mail-domain [USER] [DOMAIN]
for some of them (which in the list of mail domains do not show disk space information), it returns me a result: mail domain doesn't exists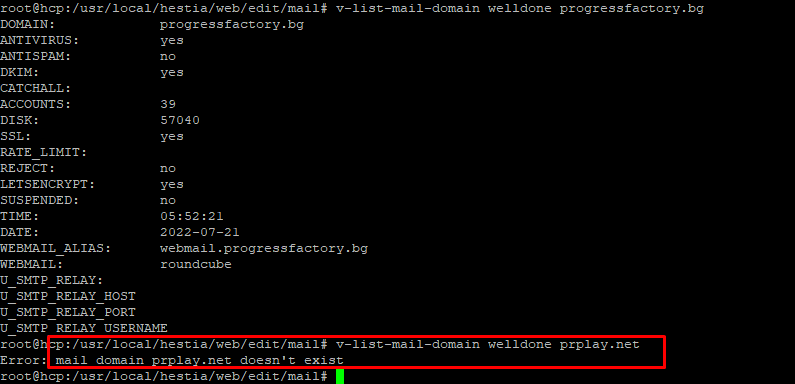 This problem is important to me, because in Roundcube, when trying to change the password, the email domains that give me an error in the console cannot change their password.
The only possibility to change the password is from the Hestia control panel, but it is strange how only there it finds the corresponding email domain, but with the Roundcube plugin, this does not happen. I looked at the php source code of the Roundcube plugin for changing the password and the one for editing in the control panel, the commands to Hestia are identical, but with the Roundcube plugin it returns an error "error domain owner not found".
I'm asking for help because my users can't change their passwords themselves through Roundcube.
I also notice that when write to log file the path to the respective domain, extra special characters are seen after the domain dot.