Hello
Thank you for your continuous support guys.
I am using Nextcloud 19.0.5 on Ubuntu 20.04.1 and I just started using "EPUB/CBZ/PDF ebook reader" plugin.

The plugin is working except for some features like saving bookmarks, comments and fullscreen mode.
The server logs are not showing any errors. The only errors I am getting are from browser console.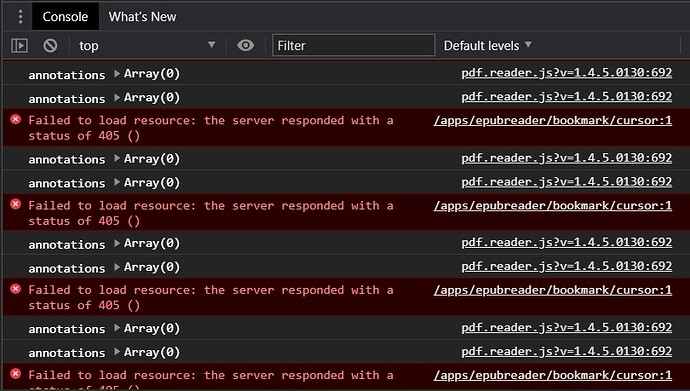 Can you help me please fix this issue.
Thanks