Hello,
This is my installation details:
NextCloud version: 19.0.2
OS: Ubuntu 20.04.1
Control Panel: Hestia CP v1.2.3
Apache version: 2.4.46
PHP version: 7.4.9
I have NextCloud installed on one of the users accounts. It's working fine but I have a repeated error on the logs.
[PHP] Error: Unknown: send of 5 bytes failed with errno=32 Broken pipe at Unknown#0

GET /index.php/apps/logreader/poll?lastReqId=wDtYp3jHf3vK4ARTlfYQ
from XX.XXX.XXX.XX by USERNAME at 2020-09-03T14:46:12+00:00
The Apache error log is showing this error.
[Thu Sep 03 14:21:42.381748 2020] [core:crit] [pid 75465:tid 140601282504448] (13)Permission denied: [client XX.XXX.XXX.XX:0] AH00529: /home/XXXXX/web/XXXXX.com/public_html/data/.htaccess pcfg_openfile: unable to check htaccess file, ensure it is readable and that '/home/XXXXX/web/XXXXX.com/public_html/data/' is executable
Please note that I have all files and folders under user account and permissions seems in order.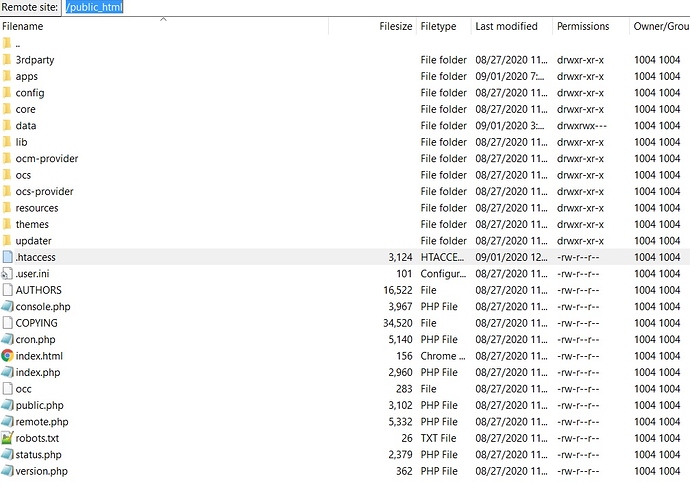 I have noticed that on "ServerInfo" the domain name is the (Admin Domain) that I am using for the NS records for all users account not the user domain that I am using for NextCloud and also NextCloud is not able to get server info because its requires admin access!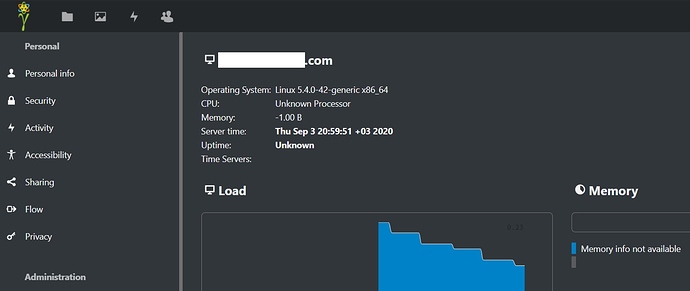 This is the error that NextCloud log is showing when I open the Serverinfo page.
[PHP] Error: Invalid argument supplied for foreach() at /home/XXXXXX/web/XXXXXX.com/public_html/apps/serverinfo/lib/OperatingSystems/DefaultOs.php#164

GET /index.php/settings/admin/serverinfo
from XX.XXX.XXX.XX by XXXXX at 2020-09-03T14:38:38+00:00
I tried to fix the problem by changing the the NS records. I was able to change the "SOA" and "Default Name Servers" from admin account to (NS1.userdomain.com) but I couldn't add the NS records of userdomain to the list of DNS records. This is the error I am getting.
Error: IN A ns1.userdomain.com does not exist
Can you please help me fix this problem.