I've a problem to update from v1.6.8 to latest.
I found somewhere here there are some bug need to update manually using this command "v-update-sys-hestia-all" and fail , I notice the problem come aside from hestia and run same command again and seem "work fine".
Then i update system all fine here. I go to the panel in "Server Settings" i notice lost many service listed there and not sure why.
I'm using Debian 10 hestia v1.8.5. Server from the moment work fine and i have all services such php, db, web and the other service is used by hestia.
I reboot server for just case and still not list the services.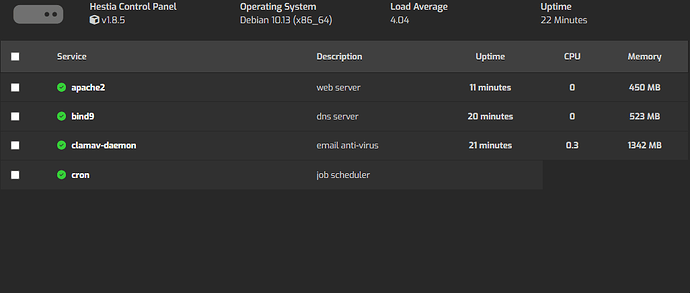 Any idea what happen and how to fix.