Hi,
I'm not sure if this is the cause - but from the 24th of March, my backup software stopped working on my server. The server is pretty simple:
Ubuntu 20.04
nginx + apache
mariadb
It was working fine, and the backup process (using urbackup, server) worked perfectly. Now I seem to have an OOM error message when the backup process runs. It is processing 150gb of data from the host (client) server, and then copying over changed files. This keeps falling over at 50-60%, and kills off
20210328T132040: [105427.526305] Out of memory: Kill process 11062 (urbackupsrv) score 742 or sacrifice child
20210328T132040: [105427.528213] Killed process 11062 (urbackupsrv) total-vm:2922292kB, anon-rss:1511560kB, file-rss:0kB, shmem-rss:0kB

The only thing that I can see changed, is the update to Hesita v1.3.5. Could there be something in there that is now causing more RAM usage?
Here is a htop from the server while its running: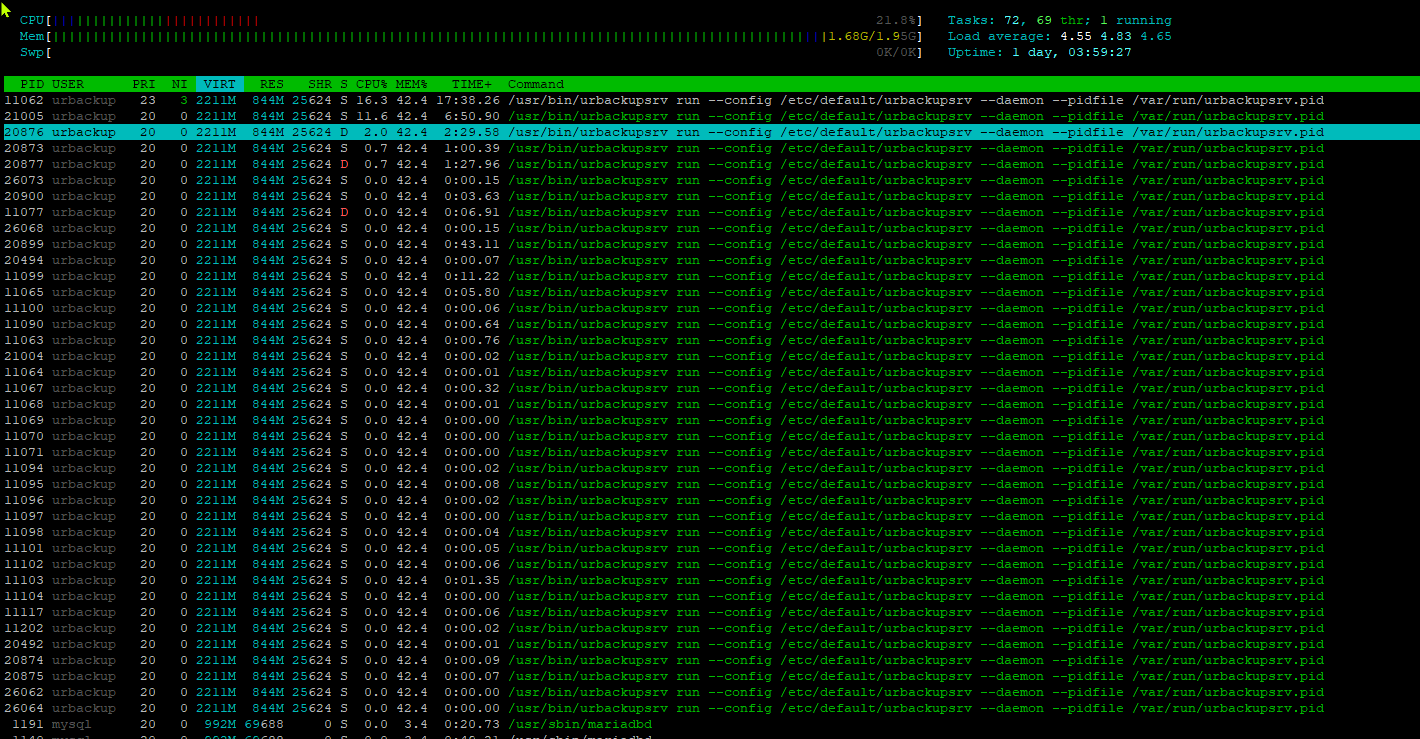 I'm running out of ideas as to what else to try

TIA
Andy