Hello everyone !
I have used the Hestiacp in my server, and the wordpress and nextcloud site were created successly.
However, when I created my mail server by Roundcube Webmail yesterday, I encountered a problem: my email can receive messages with other emails (such as gmail, foxmail and my edu email), but can't send to these emails. In addition, if I send to my new account created by my mail server, it can work.
Other emails can't received any infomations (even if in spam class), and my mail server displayed "Message sent successfully" after I sent the messages to other email.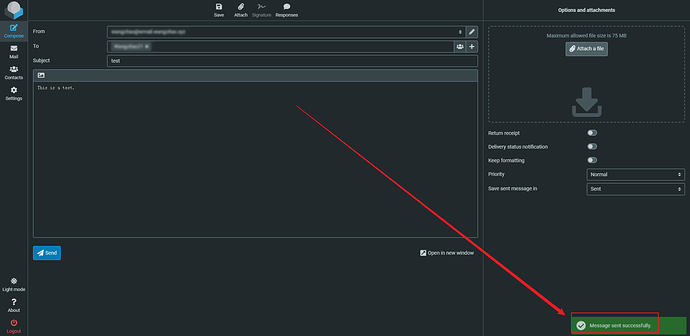 I have searched this issue in google and bing, and attempted open the SMTP Relay, and modified the Host as 127.0.0.1 or localhost, the Port as 465 or 587 or 25; but the issue still exist.
My server is a AWS free server, and the domian was bought in Namesilo in the other days.
Could you please give me some suggestions ? I don't have SSL, whether it is the the root cause ? Thank you very much !