i try to install snappymail with sieve, i follow the instruction given in official documentation.
but when i try to open my webmail after setting snappymail as mail client it shows:
[202] Data folder permissions error [is_readable]
i follow this steps from documentation:
v-add-sys-snappymail

/usr/local/hestia/install/upgrade/manual/install_sieve.sh

Open port 4190

nano /etc/snappymail/data/data/default/domains/default.ini

sieve_use = On
sieve_allow_raw = Off
sieve_host = "localhost"
sieve_port = 4190
sieve_secure = "None"

save default.ini file

i change email client from roundcube to snappymail in hestia control panel for my mail server.
i also note down detail in .snappymail file.
but then this happen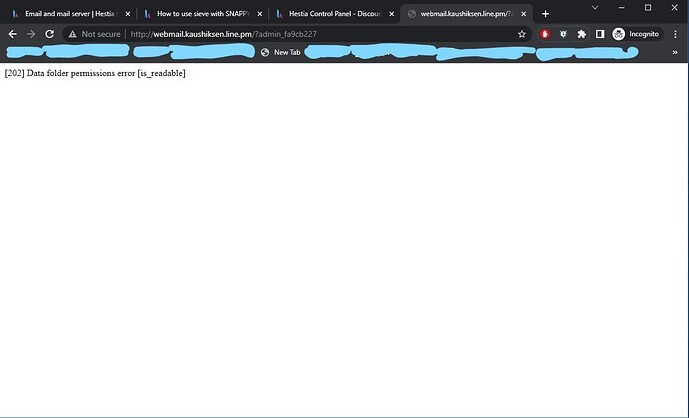 please help me where did i go wrong, what mistake i did.