Hi Guys,
I setup my primary domain OK (plus SSL). Everything went well
The issue started when setting up the subdomain. The option "Use Lets Encrypt to obtain SSL certificate" is brining the error below.
Error: Let's Encrypt validation status 400 (cams.xfantacyx.com). Details: Unable to update challenge :: authorization must be pending
Screenshot below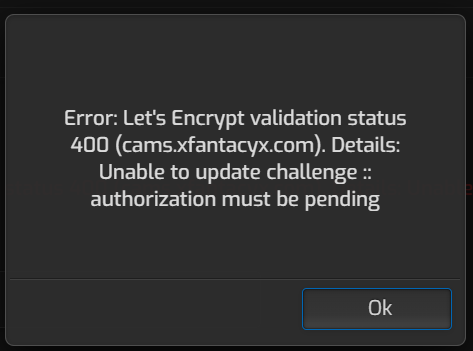 Kindly assist.