My Disk Space is full, now i'm unable to login…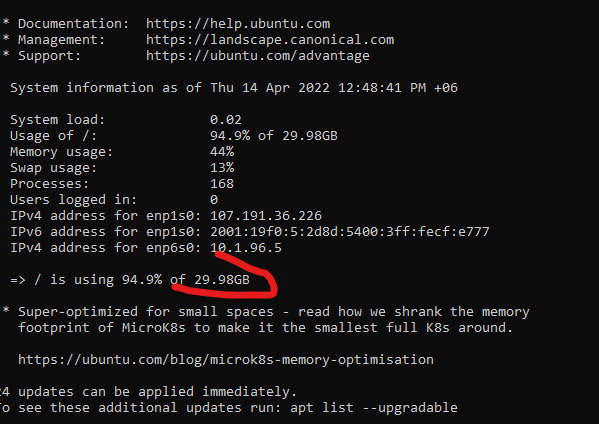 Please help me
How to solve this problem??
This is something you should be able to do on your own with your sysadmin skills…
If you cant login with ssh, you still should be able to connect over a kvm session from your vps provider.
Clear some disk space and check why it is so full
I've clean one of my Domain Directory disk and now its Live…
Thank You
This topic was automatically closed 30 days after the last reply. New replies are no longer allowed.