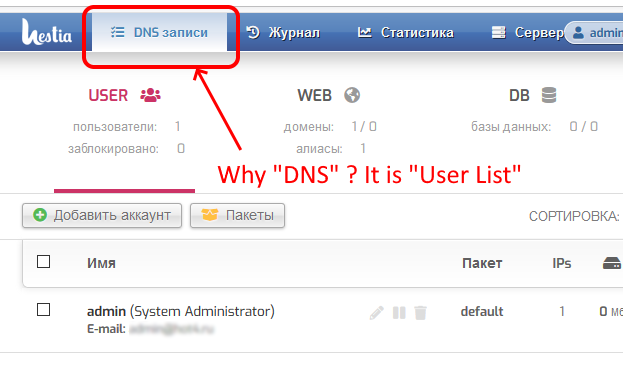 Why DNS? it is user list
It is a translation bug I am afraid in the English versions it says records…
<?=__('Records')?>
If you see https://github.com/hestiacp/hestiacp/blob/master/web/inc/i18n/ru.php you see the error…
For most of the translations we are relying on the support of our users. With my 2 lessons Russian I can't properly translate (If I can remember it at all) .
If you want / can help it would be very appreciated…
Russian word "Пользователи" too long for this position ;(


I think it 's a good idea to remove this pucket and click on the logo to get on the list of users
It is fine… will be merged later one


This should be solved in the next update … We decided to use Записи due to the fact that it is also used in other locations and these will break again.