Hi,
I have an odd issue since upgrading to 1.8.5. When I log in as the admin user, I get a 500 IS error. When I login as japan_admin (an admin user I created), I get: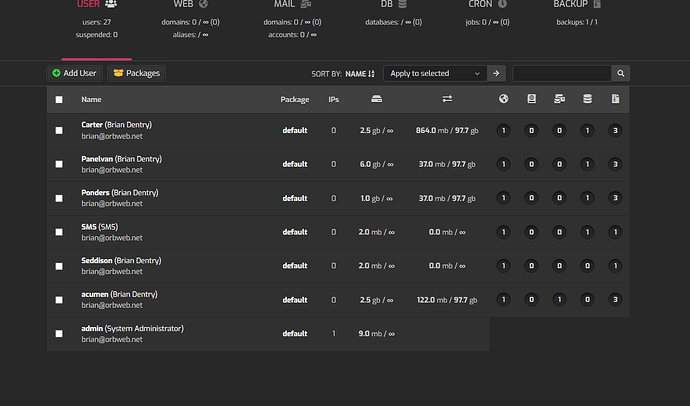 Notice how it cuts off before the end. I'm looking in /var/log/hestia to see if I can find any errors using:
tail -n20 -f *.log
…but when the 500 IS error comes up, no errors do - so I'm not sure how to dig further?
Cheers
Andy