Hi,
I'm hosting a website, particularly trivial and without anything special, but which using a HUGE bandwith by comparison of the others.
Have a look :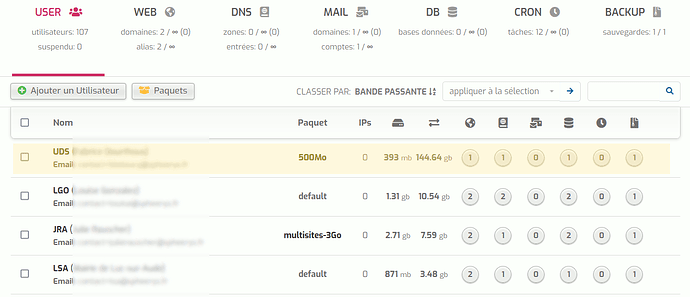 145Gb on seven days !
This is not a normal bandwidth usage for this website and I wonder if there is not a issue something (hack on this website?).
It's a Wordpress website (and I'm not the webmaster)
I have check the hosted files and the more bigger are png photo file (2Mo for the largest one)
My question is the following : which tools can I use to find HOW this simple website is generating BW : which files are read thousand of times etc… ?
Or maybe have you simply an idea about the cause ?