Please help me, how to setup HestiaCP Hosting Module on WiseCP?
I've try but failed, no documentation…
https://apps.wisecp.com/en/hestiacp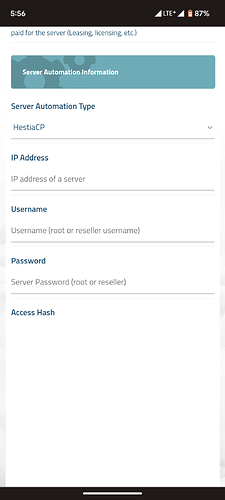 This is not WiseCP support. Since you pay them, you should probably ask them.
They have a forum:
You can also submit a support ticket:
I know that.
WiseCP module need Access Hash, Access Hash not providing WiseCP, Access Hash are HestiaCP side…
Have you used the Hestia Documentation on access keys?
It seems the have recently update the plugin so it hard to know what they want …
ACCESS_KEY:SECRET_KEY
Should probably work fine
I've create support ticket on WiseCP with my HestiaCP details, now waiting for their Solution…
This topic was automatically closed 30 days after the last reply. New replies are no longer allowed.