Hi there,
I have a problem witht the remote backups and I don't know where to look,
I have set the remote backups with BackBlaze, the backups are stored correctly, but I can't download them from the panel.
I get this error: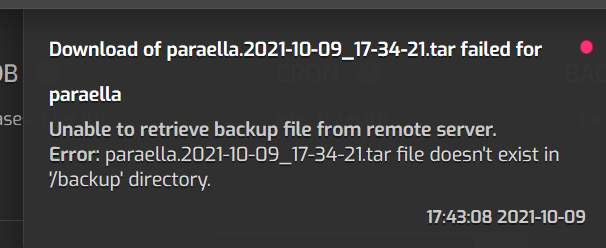 This how it's set to use BackBlaze:
Photo here: Screenshot by Lightshot
And you can see the backup it's done
I have tried setting the bucket as public but it's still not working

What can I do? I am lost
Thanks for your help!