OK, after validating the domain SolarGeo.net I have no problem the site via browsers. However, while the website is accessible, there is an email problem: could not set up an email account on my phone and on my computer (for my Linux Mint desktop I use Thunderbird).
The phone gives me this error: "Couldn't open connection to server"
As for the desktop, it gives me this error - see pic: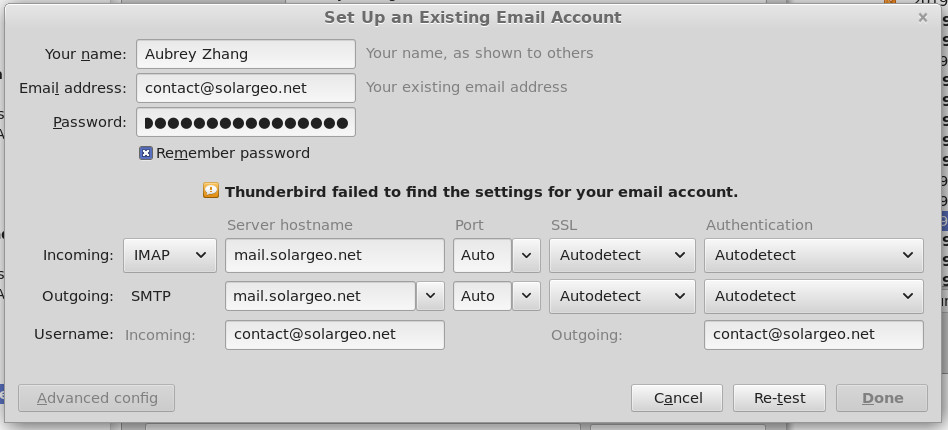 This is actually an old problem, starting from the first time I tested Vesta, having problem connecting the mail server now and then, some time I found that my IP was present at the Managed Banned IP's section - removing my IP did help sometime but not all the time. I even tried whitelisting my IP in the firewall but that does not appear to help.