I've been using DNS Cluster setup for 3 servers. To be honest i do not really understand the differences between master or slave so im hoping to get some insight into my actual setup and how i can improve it with the introduction of DNSSEC.
What is the difference with DNS cluster and DNSSEC?
This is my current server setup : server1.domain.com or ns1, server2.domain.com or ns2 and server3.domain.com.
All domains use ns1 and ns2 for the name servers.
List Remote dns host
Server 1 : server2.domain.com
Server 2 : server1.domain.com
Server 3 : server1.domain.com and server2.domain.com
What is this setup? is it a master master slave ? IF this setup is wrong or not optimal please do provide suggestions.
Also recently after the 1.7 update one of the domain dns broke i attached a screenshot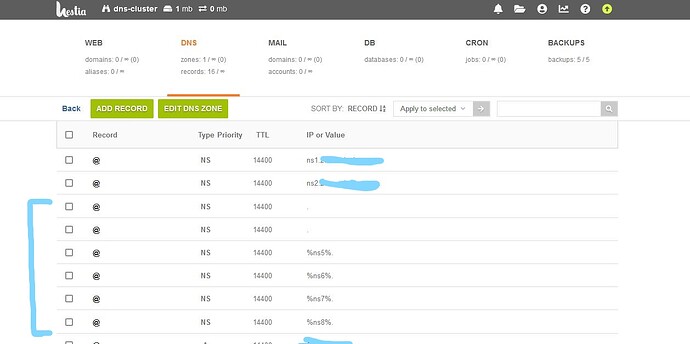 I had to delete all remote dns and re-add them.
Another issue is "Looks like your nameservers do not agree on the SOA serial. Ths SOA records as reported by your nameservers: "
How can SOA serial be fixed?