Hello, I can't get LE to work in some web domains
I have already searched through the forum.
Full error: "Error: Let's Encrypt validation status 400. Details: Unable to update challenge :: authorization must be pending"
The server is used only for web. No local DNS configured.
The dns records point correctly to the server IP for both domain.com and www.domain.com - checked via nslookup
No IPv6 configuration at all.
The server shows correctly the website (wordpress)
I have retried and then waited for 12 hours and tried again…
Server status before trying: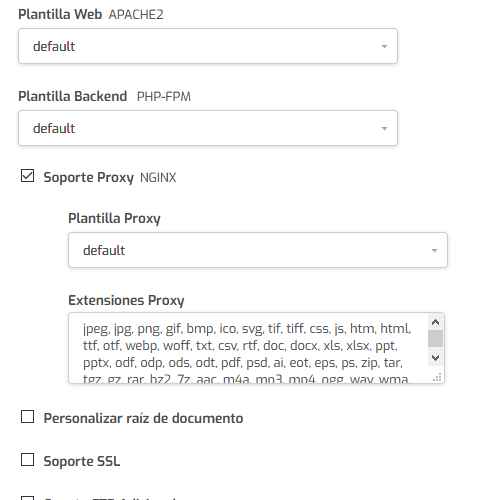 Then I try this:


And I get this: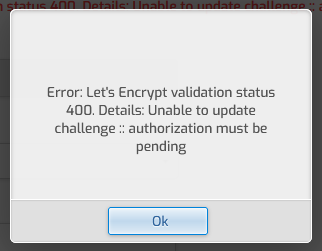 The configuration has changed to this:


If I try to save I get the same error.
Any ideas?