The IP of the ovh VPS I got was blacklisted in UCEPROTECT so I went to e-mail spam. OVH said their ASN blacklists had no solution
I bought mailbaby.net service for SMTP Relay for Hestiacp
I added my mail baby for Hestiacp as follows
After adding it, but the recipient will not receive any of the e-mail I send.
After removing the SMTP Relay, the recipient will receive those messages
How do I add mailbaby.net service to Hestiacp so that the recipient receives the e-mail?
mail baby details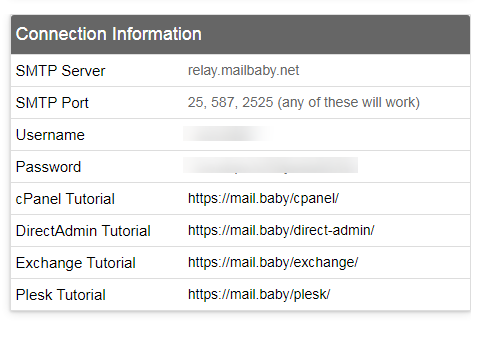 Or is there another solution to my problem?