I have installed Drupal through quick app installation, but I keep getting the below error.
Redirects to external URLs are not allowed by default, use \Drupal\Core\Routing\TrustedRedirectResponse for it.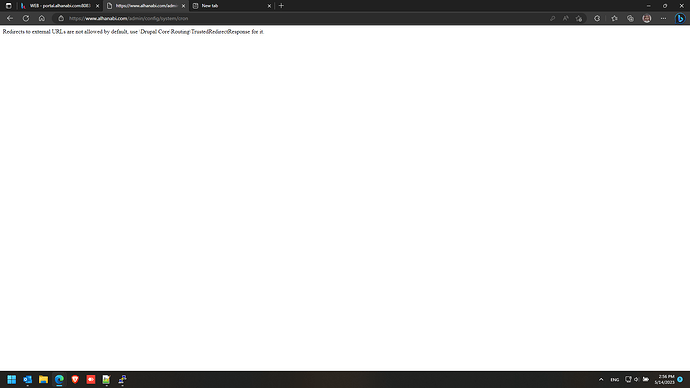 I asked for help on Drupal Forum but I have not received any answers.
Kindly help me to go through the issue.